---
Event MENU

• Monaco GP
---
Travel Packages
---
• Escorted Tours By-Air
• Hotels : Nice & Monaco
• Coach Tours
• Hotel Information
• Event General Information
---
• F1 'Select' VIP Travel
---
Tickets & Circuit
---
• Race Tickets
• Circuit Map
• Circuit Information
Hospitality Packages
• Apartments
• Yachts
• Amber Lounge
• Paddock Club Brochure

---
•

VIP Style Options
---
The ultimate F1 Party
AMBER LOUNGE Monaco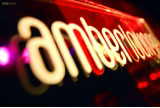 ---
Travel Information

• Travel Insurance
• Travel Advice
• By Air : Joining our Tours
• Flight Booking Terms
• By Coach : Joining our Tours
• About our Coach Tours
• Holiday Events by Coach
---
Booking Links

• Prices
• Terms and Conditions
• Race Ticket Terms
• Your Security
• Payment
• How to Book
---
Contact Us

• Phone:
+44 (0)1451 833 721
• Email:


[email protected]
---

---

Monaco Formula One Grand Prix 27th May 2018
2018 Book Now
---

Features of this Event
Monaco is not just for the Rich & Famous
• Visit Stars & Bars and mix with the Celebrities
• Friday afternoon Pit Lane and Circuit Walkabout.
• Coach Excursion along the 'Corniche' visiting Villefranche
• Enjoy the Monaco 'Friday Party Night' atmosphere
• Nice, Monaco and the Cote d'Azur - Not to be Missed

Friday Pit Lane Walkabout
The Monaco experience ! Friday : we offer our Corniche Excursion to Monaco so you can visit the Pit Lane and enjoy the Circuit Walkabout.
A street circuit with true F1 history, drivers just want to be part of it.
2018 Early Booking Price; Book by 30th October 2017 as prices will be updated


2018 Tour Reference No :

M-7N-CT

M-5N-CT

Price £SGB per person

£ 681

£ 575

Tour Type

Holiday

Holiday

No. of Days

8

6

No. of Nights

7

5

Departure Day / Date
Tue - 23/05
Thr - 25/05
Departure Time - London VCS
06:45
06:45
Out Ferry Crossing
11:10
11:10
Overnight Travel - Y/N
NO
NO
Days at the Circuit
Thr, Fri, Sat, Sun
Sat & Sun
Nights at Resort Hotel
We Th Fr Sa Su
Fri Sat Sun
Accommodation (B&B) all Hotels Chaumont enroute with evening dinner
Half Board Upgrade available
5 x pre book
3 x pre book
Single Room Supplement
£ 35.00 pn
£ 35.00 pn
Return Ferry Crossing
Tue 15:20
Tue 15:20
Return VCS London
Day / Date / Time
Tue 30/05 18.30
Tue 30/05 18.30

• M-7N-CT

• M-5N-CT

Click the 'Tour Reference' to Book Online and to view the Tour Itinerary
Tour Joining ; click here
Tours start from London Victoria Coach Station,
We collect enroute to Dover, A20, Maidstone Services, Ashford J9 and Dover
Travel to London on NationalExpress.com click here
Travel Insurance is important, please ensure you have cover
Tour Prices are in £ SGB per person, B&B in a twin/double room share
Race Tickets ; are extra to the Tour price, please enquire.
No hidden charges ; Our Coach Tours include Return Travel to London UK.
No London to Dover surcharge - No Circuit Transfer surcharge.
I look forward to hearing from you,
Kevin May
Select Motor Racing.