---
Race Tickets & Hospitality
---
All Circuit Hospitality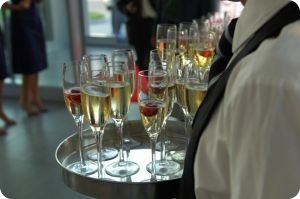 ---
---
F1 Paddock Club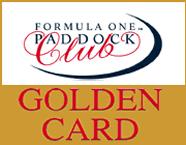 ---
Monaco Yatchs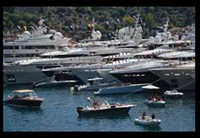 ---
The ultimate Grand Prix Party
Amber Lounge
Monaco, Singapore, Abu Dhabi, US Austin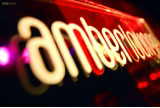 ---
FanVision TV not available in 2013
---
Booking Links

• Race Ticket Terms
• Your Security
• Payment
---
Contact Us

• Phone: +44 (0)1451 833 721
• Email:
enquiry@selectmotorracing.com
• Contact Form
---

---
2013 Formula One Grand Prix - Race Tickets Menu
RACE TICKETS & HOSPITALITY

2013 Dates

Comments

1

• Australia (Melbourne)
17 March
2013 Tickets on Sale

2

• Malaysia (Sepang)
24 March
2013 Tickets on Sale

3

• China (Shanghai)
14 April
2013 Tickets on Sale

4

• Bahrain (Sakhir)
21 April
2013 Tickets on Sale

5

• Spain (Barcelona)
12 May
2013 Tickets on Sale

6

• Monaco (Monte Carlo)
26 May
2013 Tickets on Sale

7

• Canada (Montreal)
09 June
2013 Tickets on Sale

8

• Britain (Silverstone)
30 June
2013 Tickets on Sale

9

• Germany (Nurburgring)
7 July
2013 Tickets on Sale

10

• Hungary (Hungaroring)
28 July
2013 Tickets on Sale

11

• Belgium (Spa-Francorchamps)
25 August
2013 Tickets on Sale

12

• Italy (Monza)
8 September
2013 Tickets on Sale

13

• Singapore (Singapore)
22 September
2013 Tickets on Sale

14

• Korea (Yeongam)
6 October
2013 Tickets on Sale

15

• Japan (Suzuka)
13 October
2013 Tickets on Sale

16

• India (Delhi)
27 October
2013 Tickets on Sale

17

• Abu Dhabi (Yas Marina)
3 November
2013 Tickets on Sale

18

• U.S.A (Austin)
17 November
2013 Tickets on Sale

19

• Brazil (Interlagos)
24 November
2013 Tickets on Sale

If you find 2013 Race Ticket prices cheaper with another UK agency - please call us.

Please note ; Dates will be re-confirmed by the FIA at the World Motor Sports council on 05/12/12

Select Motor Racing ALL Events
We offer Formula One Grand Prix, Race Tickets F1 Paddock Club, Circuit Hospitality, Amber Lounge and Escorted Tour Travel Packages.

Race Tickets : as a Circuit Ticket agent we offer the best range available including ;
• Grandstands • Circuit Hospitality • F1 Paddock Club 'Golden Card'
• F1 Spain and British GP's Hospitality Suites • Amber Lounge • FanVision TV
You don't need to purchase Race Tickets from us to travel with us.
Call us - we are pleased to assist with your race ticket choice.
How to Navigate about our website
We have tried to make this website as easy as possible to navigate.
1. Click on the side bar or the links above for the event you wish to view.
2. Please remember to scroll each page fully to see all the information details.
3. Click the side bar links for ; Race Tickets Circuit Hospitality, F1 Paddock Club,
Circuit Map and Circuit Information
Booking :
When you are ready to book or make an enquiry you will find a link on each page for ;
Race Tickets, Hospitality and the Travel Package you require.
No matter what Package you require, we would prefer to talk with you, we are not just an
'Online' Website Company. We understand if you just wish to book or enquire online for ease.

I look forward to hearing from you,
Kevin May
Select Motor Racing.