---


Escorted Tours Package arrive by Air / Train.

We offer our Chartres or Le Mans Centre [ please enquire ] Hotel.
Staying at Chartres we include Circuit Transfers at set times / days.

Race Tickets or Hospitality must be purchased through us for this package.

How it Works designed for the 'Independent Traveller'
• Arrive Paris by Air or Eurostar
• Take the TGV to your Hotel, joining the Tour on Thursday or Friday.
Our UK 'Select Travel Team' are on hand to assist you throughout.

---

• Chartres Hotel with Breakfast and Circuit Transfer | Price
4 night Tour | Price £326 | 3 night Tour | Price £282 | 2 night Tour | Price £217
Prices per person in a twin / double room share | single supplement £32 per night
Extras : Race Tickets, Travel Insurance, Flights, Eurostar, Channel Tunnel.
• Booking/Enquiry scroll the page and complete the online form or please call us.
Please Note : places are limited on our Escorted Tours please book now.
Some parts of the Tour maybe in our Shuttle or Mini Coach as required.

---

Day 1 - Arrive Thursday
Your Select Motor Racing UK 'Travel Team' arrive Chartres early evening with the UK Coach Group.

Escorted Tour Package Itinerary also for those arriving by Air | Train | Self Drive

Our Chartres Tour Hotel with Circuit Transfers

Hotel Information for Coach / Escorted Tour Packages click here
The hotel has a restaurant, breakfast is buffet style ; consists of coffee, tea, fruit juice, hot chocolate, cakes, cereals, eggs and cold meat, cheeses, yogurts and fresh fruit.

About Chartres
Cathedral of Chartres is built on the Eure River and the town celebrates the rich history of life on the river.
The Cathedral is one of the most widely-known cathedrals and the largest gothic cathedral in Europe. The Musee des Beaux-Arts is a fine arts museum and is near the Cathedral of Chartres. Le Grenier de l'Histoire Musee is a military museum specializing in military uniforms and accessories. Muséum des Sciences Naturelles et de Préhistoire exhibits natural science.

Our Style Tour Hotel - Chartres
Georges and his team staff will make you welcome. The restaurant 'Primevere' offers lunch and dinner either buffet style or a set menu. All food is prepared by the chefs in traditional French cuisine.

All guest rooms have private bathrooms, cable television, telephone and Wifi. Irons and ironing boards can be requested. Handicap accessible rooms are available.

Our set menu 'Tour' half board option is available at this hotel and highly recommended.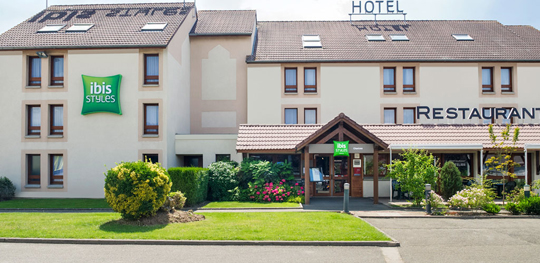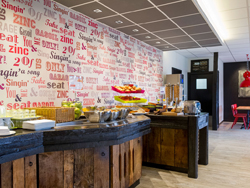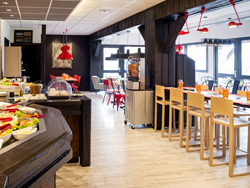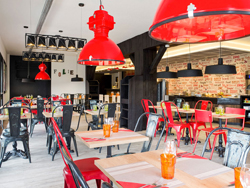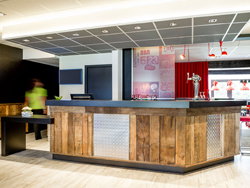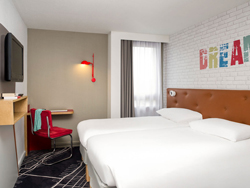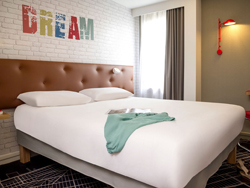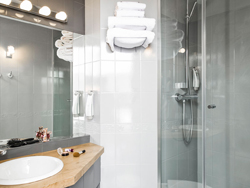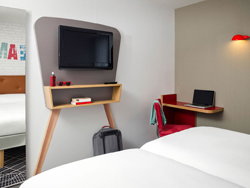 CIRCUIT TRANSFERS times will be re confirmed locally
Day 2 - Friday:
We depart the Hotel after a leisurely breakfast to Le Mans Circuit.
You can enjoy the Circuit and Pit Lane Walk, why not take time to visit the Sarthe Museum. The track action starts at 15:00 for the group pratice sessions.
We depart the Circuit at 19:00 prompt to your Hotel. You will be able to refresh in time for a few drinks at the bar before dinner.

Day 3 - Saturday:
We depart for the circuit after breakfast arriving in time for the Driver / Constructors Parade giving you time to explore the Circuit and enjoy the race build up.
The 2018 schedule will be similar to 2016, the race will Start at 17:00 going through the night.
Our Coaches will be closed from 16:00 as we all depart to see the start - re open 20:00.
Your Coach departs the Circuit at 20:30 prompt to your Hotel, in time for a few drinks at the bar.
Staying at the Circuit ! you may wish to bring a pup tent for rest during the night if you choose to stay at the circuit.

Day 4 - Sunday:
During a leisurely breakfast and an update on the Overnight Race Progress. We depart the Hotel to the circuit at 08:00 so you can see the days remaining action. After the Race Celebrations we depart the circuit at 19:00 and return to our Chartres Hotel to refresh and relax over dinner.

Day 5 - Monday:
Your Select Motor Racing Team depart to the UK, we wish you a safe return journey.

Circuit Transfers at set times on Friday, Saturday and Sunday.