Hotel Information 'Escorted Tours'
Arrive By : Air / Train / Self Drive and on our Coach Tour.

About Chartres
Cathedral of Chartres is built on the Eure River and the town celebrates the rich history of life on the river.
The Cathedral is one of the most widely-known cathedrals and the largest gothic cathedral in Europe. The Musee des Beaux-Arts is a fine arts museum and is near the Cathedral of Chartres. Le Grenier de l'Histoire Musee is a military museum specializing in military uniforms and accessories. Muséum des Sciences Naturelles et de Préhistoire exhibits natural science.

Our Style Tour Hotel - Chartres
Georges and his team staff will make you welcome. The restaurant 'Primevere' offers lunch and dinner either buffet style or a set menu. All food is prepared by the chefs in traditional French cuisine.

All guest rooms have private bathrooms, cable television, telephone and Wifi. Irons and ironing boards can be requested. Handicap accessible rooms are available.

Our set menu 'Tour' half board option is available at this hotel and highly recommended.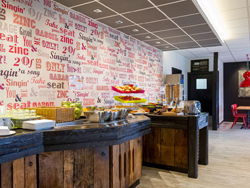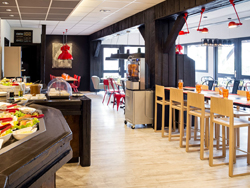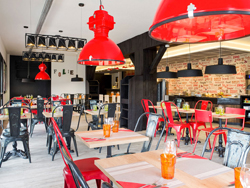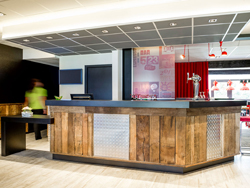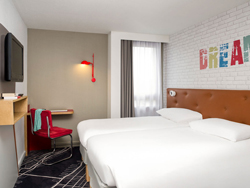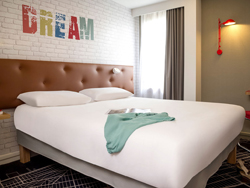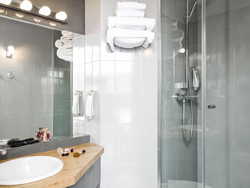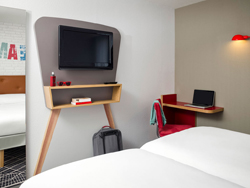 ---
Our Campanile Tour Hotel - Le Ferte Bernard upgrade option
Less than 30 minutes from Le Mans Circuit.
Escorted Tours by Air / Train / Self Drive Packages.
If you want this upgrade for the 4 night Coach Tour then Sunday night you will need to transfer to our Chartres Hotel.

The hotel has a restaurant where buffet meals are served; breakfast consists of coffee, tea, fruit juice, hot chocolate, cakes, cereals, eggs and cold meat, cheeses, yogurts and fresh fruit.

The guest rooms are equipped with private facilities, tea and coffee 'courtesy tray'. Each room has a television with Canal+ and Canal satellite, a desk with telephone and Free WIFI access.